Fat32Formatter version 1.1
If you get runtime error, try debug version.
download
debug version
Mirror Site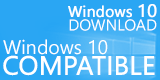 heise online
All About
Fat32Formatter is freeware and made by TOKIWA to format drive larger than 32GB to FAT32, which means it can walk around the OS restriction that you can format drive to FAT32 only the size up to 32GB on Windows2000/XP/Vista/7.
Compatible operating systems
Key-features
simple and instructive UI
it can set and delete partitions as well
neither installation nor DLLs is needed
Windows 7 supported
How to use
You can understand it intuitively through simple UI and balloon tips. So there is no need for instructions. Also you can update Fat32Formatter to new version if available through "Version info" of system menu.
Install/Un-install
Fat32Formatter doesn't need to be installed. Just unpack the archive you downloaded and it's runnable.
Fat32Formatter doesn't install anything, so no registry entries or initialization files are left on your computer when you delete the directory of Fat32Formatter.
License
Copyright(C)20012, TOKIWA All rights reserved.
Redistribution and use in binary forms are permitted provided that the following conditions are met:

- Redistributions in binary form must reproduce the above copyright notice, this list of conditions and the following disclaimer in the documentation and/or other materials provided with the distribution.
- Neither the name of TOKIWA nor the names of its contributors may be used to endorse or promote products derived from this software without specific prior written permission.

THIS SOFTWARE IS PROVIDED BY THE COPYRIGHT HOLDERS AND CONTRIBUTORS "AS IS" AND ANY EXPRESS OR IMPLIED WARRANTIES, INCLUDING, BUT NOT LIMITED TO, THE IMPLIED WARRANTIES OF MERCHANTABILITY AND FITNESS FOR A PARTICULAR PURPOSE ARE DISCLAIMED. IN NO EVENT SHALL THE COPYRIGHT OWNER OR CONTRIBUTORS BE LIABLE FOR ANY DIRECT, INDIRECT, INCIDENTAL, SPECIAL, EXEMPLARY, OR CONSEQUENTIAL DAMAGES (INCLUDING, BUT NOT LIMITED TO, PROCUREMENT OF SUBSTITUTE GOODS OR SERVICES; LOSS OF USE, DATA, OR PROFITS; OR BUSINESS INTERRUPTION) HOWEVER CAUSED AND ON ANY THEORY OF LIABILITY, WHETHER IN CONTRACT, STRICT LIABILITY, OR TORT (INCLUDING NEGLIGENCE OR OTHERWISE) ARISING IN ANY WAY OUT OF THE USE OF THIS SOFTWARE, EVEN IF ADVISED OF THE POSSIBILITY OF SUCH DAMAGE.
Open Source
I hope there is someone who is willing to make it still better with
this
.
Donation
| | |
| --- | --- |
| | Any donation would help us go on making good freeware! |
History
 2007/11/22 v1.0 first version
 2012/1/25 v1.1 Windows 7 supported, improved UI
 2013/8/25 v1.1 made it open source and improvement by TOKIWA finished