DataRecovery version 2.4.7
In order Not to overwrite the original file data, we recommend to download it in the other drive than the drive where the files you want to recover exist. If you get "Runtime Error" when scanning drive, please try "debug version".
FAQ
download
debug version
Mirror Site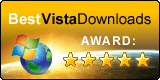 All About
DataRecovery is freeware and made by TOKIWA
to undelete accidentally deleted files even from recycle bin.
But DataRecovery doesn't assure that all files deleted can be recovered successfully.It mostly depends on your system/configuration and we can't support each of all those varieties.
Compatible operating systems
Windows9x/Me/NT/2000/XP/Vista/7
Key-features
FAT12,FAT16,FAT32,NTFS undeletion
undelete NTFS compressed files
undelete EFS encrypted files
wipe out deleted files never to be recovered again
runnable from USB memory or floppy disk
search by partial string in the file name
undelete whole files in a directory
undelete multiple files by selecting them with Shift/Ctrl key
sort items displayed by clicking column headers
rename file to be recovered by right-click on the file in the list
neither installation nor DLLs is needed
Windows7 supported
How to use
You can understand it intuitively through simple UI. So there is no need for instructions. Also you can update DataRecovery to new version if available through Version info of system menu.
Notice
You need "administrator account" to run DataRecovery at WinNT/2000/XP/Vista/7.
To wipe out deleted files, DataRecovery directly write NULL to disc.
On FAT volume, first character of the file name is sometimes overwritten by delete-code on deletion. In that case the lost character is replaced by "$" on the list displayed.
On Windows Vista/7, in order Never to destroy OS, you can Not wipe any files in system drive.
Norton UnErase keeps DataRecovery from scanning deleted files.
Total wiping on system drive might cause serious problem.
"Full scan" for NTFS is effective in such a case where you quick-formatted drives. But this would take long time, so try it only when you could not find wanted files through normal scan.
Install/Un-install
DataRecovery doesn't need to be installed. Just unpack the archive you downloaded and it's runnable.
DataRecovery doesn't install anything, so no registry entries or initialization files are left on your computer when you delete the directory of DataRecovery.
File Attributes
R read-only
H hidden
S system
D directory
A archive
N normal(no other attributes are set)
T temporary
O offline
C compressed
E encrypted
Rp reparse point
I index view
Sp sparse file
License
Copyright(C)2012, TOKIWA All rights reserved.
Redistribution and use in binary forms are permitted provided that the following conditions are met:

- Redistributions in binary form must reproduce the above copyright notice, this list of conditions and the following disclaimer in the documentation and/or other materials provided with the distribution.
- Neither the name of TOKIWA nor the names of its contributors may be used to endorse or promote products derived from this software without specific prior written permission.

THIS SOFTWARE IS PROVIDED BY THE COPYRIGHT HOLDERS AND CONTRIBUTORS "AS IS" AND ANY EXPRESS OR IMPLIED WARRANTIES, INCLUDING, BUT NOT LIMITED TO, THE IMPLIED WARRANTIES OF MERCHANTABILITY AND FITNESS FOR A PARTICULAR PURPOSE ARE DISCLAIMED. IN NO EVENT SHALL THE COPYRIGHT OWNER OR CONTRIBUTORS BE LIABLE FOR ANY DIRECT, INDIRECT, INCIDENTAL, SPECIAL, EXEMPLARY, OR CONSEQUENTIAL DAMAGES (INCLUDING, BUT NOT LIMITED TO, PROCUREMENT OF SUBSTITUTE GOODS OR SERVICES; LOSS OF USE, DATA, OR PROFITS; OR BUSINESS INTERRUPTION) HOWEVER CAUSED AND ON ANY THEORY OF LIABILITY, WHETHER IN CONTRACT, STRICT LIABILITY, OR TORT (INCLUDING NEGLIGENCE OR OTHERWISE) ARISING IN ANY WAY OUT OF THE USE OF THIS SOFTWARE, EVEN IF ADVISED OF THE POSSIBILITY OF SUCH DAMAGE.
Open Source
I hope there is someone who is willing to make it still better with
this
.
Donation
| | |
| --- | --- |
| | Any donation would help us go on making good freeware! |
History
2005/8/15 v1.0 first version(NTFS only)
2005/10/10 v2.0 Made it FAT compatible. Added folder undeletion in a single click
2005/10/18 v2.1 Added compressed files undeletion
2005/11/7 v2.2 Added encrypted files undeletion
2005/12/13 v2.2.1 Added AutoUpdate(NT only)
2006/11/17 v2.2.3 new feature to display recovery-done dialog.. changed modified-time of recovered file to original one. fixed bugs that occur when recovering encrypted file. fixed bugs that may occur when reading MFT record size from bpb. support mirror MFT loading when MFT is broken. support removable media whose sector size is not 512 byte.
2007/2/5 v2.3.0 new feature to wipe out deleted files. fixed buffer-overflow bugs that may occur when MFT is so fragmented. fixed bugs that may occur when reading Fat12 root directory.
2007/2/24 v2.3.1 new feature to scan empty clusters for FAT. fixed bugs in which it can not scan C drive of NTFS. fixed bugs in which it can not read directory of FAT.
2007/3/3 v2.3.1.1 fixed bugs in which it can not scan large volume FAT. improved degraded scan algorithm of FAT at v2.3.1.
2007/4/10 v2.3.1.2 Windows Vista supported.
2007/5/21 v2.3.2 enabled wipe function on Vista(except for system drive). skip broken data-runs of fragmented MFT. fixed minor bugs about user interface.
2007/6/12 v2.3.3 new feature to scan full clusters for NTFS. fixed bugs in which it can not scan folders of FAT32 on Vista.
2007/8/16 v2.3.4 fixed bugs in which it can not scan the most fragmented NTFS drives. fixed bugs in which it can not recover files after fullscan on NTFS drives. fixed minor bugs about user interface.
2007/10/12 v2.4.0 improved scanning speed. resizable main window. fixed multithread related bugs. improved user interface.
2007/11/9 v2.4.1 enabled wipe function even when full scan and empty cluster scan. improved user interface.
2007/12/24 v2.4.2 fixed several bugs that slow scan speed, cause error or abnormal termination during full scan. improved user interface.
2008/6/18 v2.4.3 new feature to rename file to be recovered. fixed problem on progress status when wiping large files in FAT volume. made system files unlisted, which may cause serious damage when wiped out. improved user interface.
2008/9/18 v2.4.4 fixed bugs that cause problem when MFT is fragmented with Attribute_list. fixed bugs that cause memory overflow when restoring LNF directory entries. disabled all-wiping of scanned files, which may cause serious problem, and show warning message.
2008/11/15 v2.4.5 fixed bugs that cause drive unformatted or boot failure of Windows when total wipeing of scanned files, of which the message warning is omitted. improved user interface.
2009/2/15 v2.4.6 made it possible to recover large files(up to 4G). fixed bugs that cause abnormal termination during normal scan. improved user interface.
2012/11/1 v2.4.7 Windows7 supported. fixed bugs about type cast. improved user interface.
2013/8/25 v2.4.7 made it open source and improvement by TOKIWA finished
Other Tools